If you are not friends with languages, we are here for you!
Company overview
The idea of ​​TRANSLATION WITHOUT BORDERS took on real contours in 2008, when, as the company's founder, I started providing translation and interpreting services in my Bratislava office for my clients.
My first clients were mainly my former colleagues from the ranks of lawyers, private individuals and small start-ups – friends. Based on natural demand from customers, the company's portfolio was expanded to include the provision of official and non-official translations into various languages ​​and language combinations.
After successfully passing the professional exams for translation in 2011 and for interpreting in 2015, I also became an official translator and interpreter in the field of Slovak-Hungarian language. I was appointed by the Minister and Minister of Justice of the Slovak Republic as the chairwoman of the examination commission for professional examinations of interpreters and translators in 2017, 2019, which took place at Comenius University in Bratislava.
I am actively engaged in translation and interpreting activities and in the company I am responsible for the company's long-term strategy, business and marketing.
I'm looking forward to working together.
PhDr. Tímea Kliment,
founder of TRANSLATIONS WITHOUT BORDERS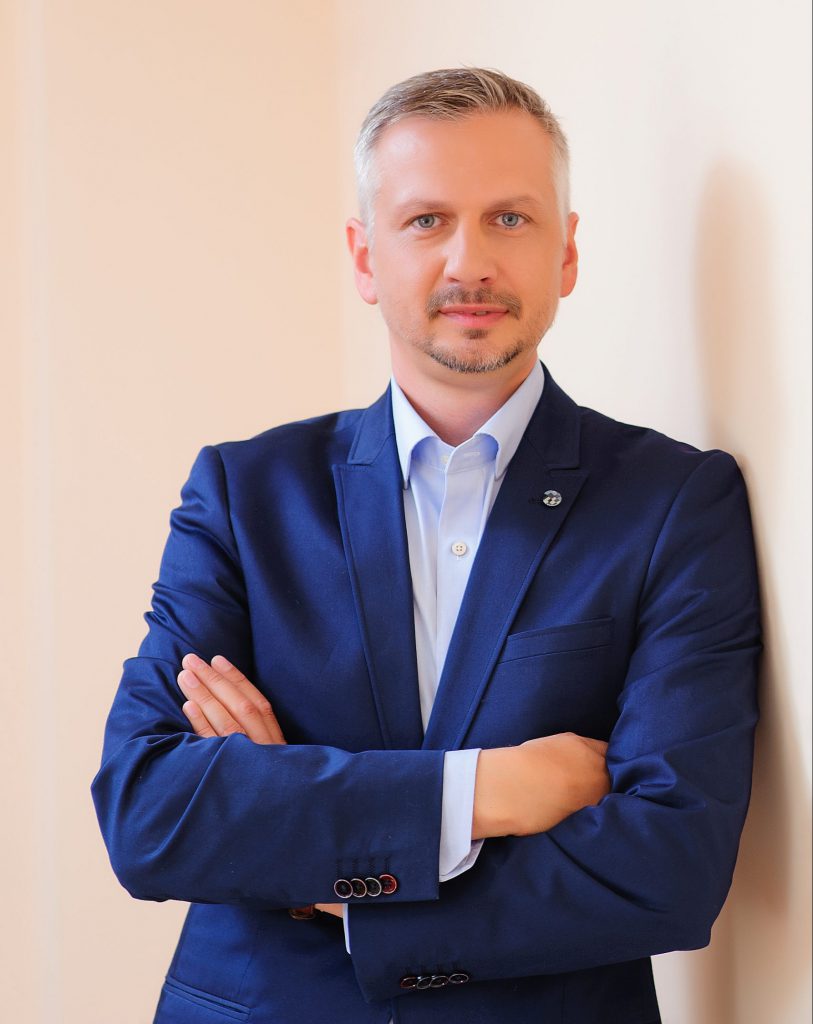 Company growth
In connection with ensuring the stabilization and growth of the company in the medium term, it was important to assess the current situation of development opportunities in comparison with the competition.
We quickly realized that the company, in addition to the standard availability of services, needs a new wind and significantly expand the territory. We did not decide on the success of our services, but our clients.
While the founder devoted herself to professional translation and interpreting activities and improving services, the company's management and operational matters were gradually entrusted to me.
We performed an analysis of the Slovak market and identified new opportunities for opening branches in the regions. We also hold the certificates EN ISO 17100: 2015 and STN EN ISO 9001: 2016 .
At present, TRANSLATIONS WITHOUT BORDERS is
represented in three cities and four branches .
I'm looking forward to working together.
Ákos Fazekas,
Executive Director TRANSLATIONS WITHOUT BORDERS
Sme členom Slovensko-maďarskej obchodnej a priemyselnej komory.
Why should you use our services?
You do not have to wait for our services! You can have a translation done within an hour.

A lot of bang for the buck!Our prices start at 9 Euro per standard page.

Thorough proofreading of translated documents. We check translations several times before delivery.

You can communicate with us online or in person at three offices (two in Bratislava, one in Dunajská Streda)
Discretion We handle your data with maximum discretion and security.

We have great recommendations from clients, individuals and companies from Slovakia and abroad.

We also offer the certification of documentsfrom the notary public and their delivery to you.

Our translators are language and field experts (law, commerce, IT, construction...)
WHO ARE WE?
We are a team of top translators and interpreters who have translated thousands of pages and have interpreted a number of courses, presentations and business negotiations since 2008. Why are we special? We can provide you with translations and interpretations from/to different language combinations, whereas not even one of the languages is Slovak.
We draw up official translations (certified translation with a round seal) as well as regular or informative translations.
In short and to stay on top of things a bit – we start where Google translate ends!
EVEN CHINESE
We do not lose our head over any language. You can rely on us. We are ready to provide service in 42 different languages. All this with team members who are not only language professionals but field experts in the translation or interpretation you need.
We provide services in a broad range of languages at a professional level. We usually translate European languages (English, Czech, Hungarian, German, Polish, French and Spanish) but we are also familiar with non-European languages such as Chinese or Arabic.